Cordial Cup Goup Draw with Jens Nowotny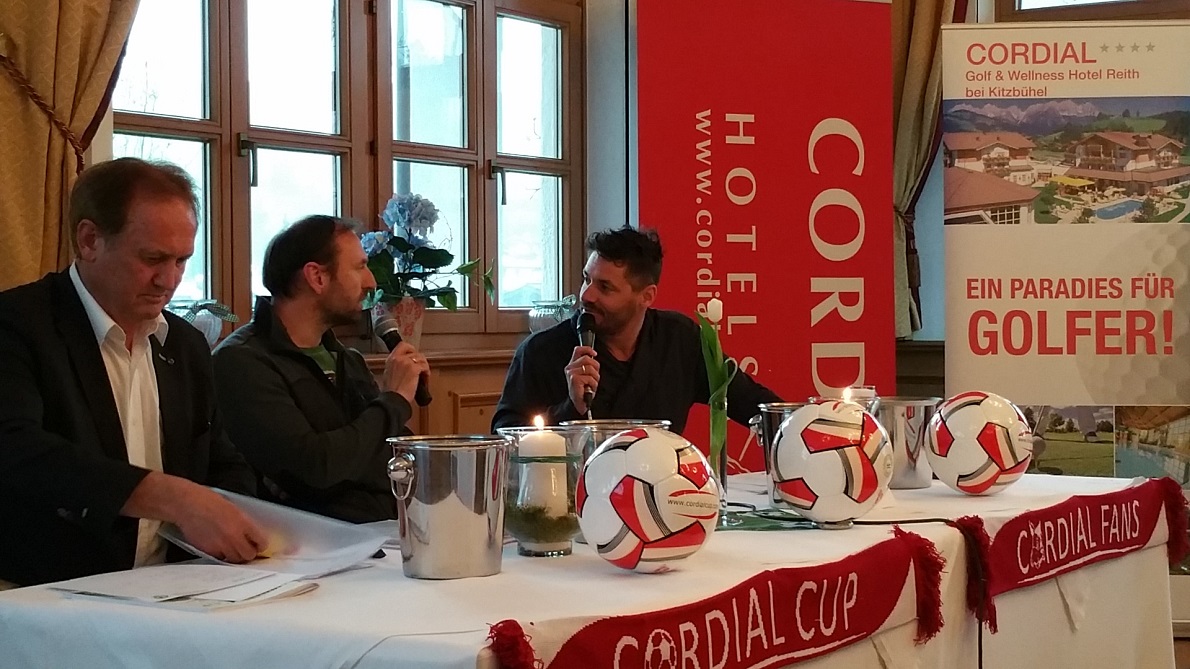 Last Saturday the highly anticipated group draw took place in the run-up to the 19th international Cordial Cup as well as the 7th international Cordial Girls Cup. In the presence of many club representatives of the participating teams, the president of the Kitzbüheler tourism association Ms Signe Reisch opened the event during the welcome drink. After that, head organizer Hans Grübler and his organisation team Manuela Dorn and Oliver Ziegler greeted the numerous guests in the beautifully known "Kaiserstube" of the Cordial Golf & Wellness Hotel in Reith near Kitzbühel.

With big anticipation the attendants followed the group draw, which was carried out by special guest Jens Nowotny, along with Hans Grübler.

Not only the club representatives of the participating clubs, the tyrolean co-organizers, but also the responsible tourism regions Kitzbühel were very happy about a successful draw.

Which surprises a draw can cause, shows amongs other things the fact, that the U15 of the FC Basel are going to play in the same group as the U15 of the BSC Old Boys Basel and that both coaches are even brothers. Therefore it will not only be a local derby, but also a battle between both brothers Alex and Fabi Frei!

We wish all teams lots of success!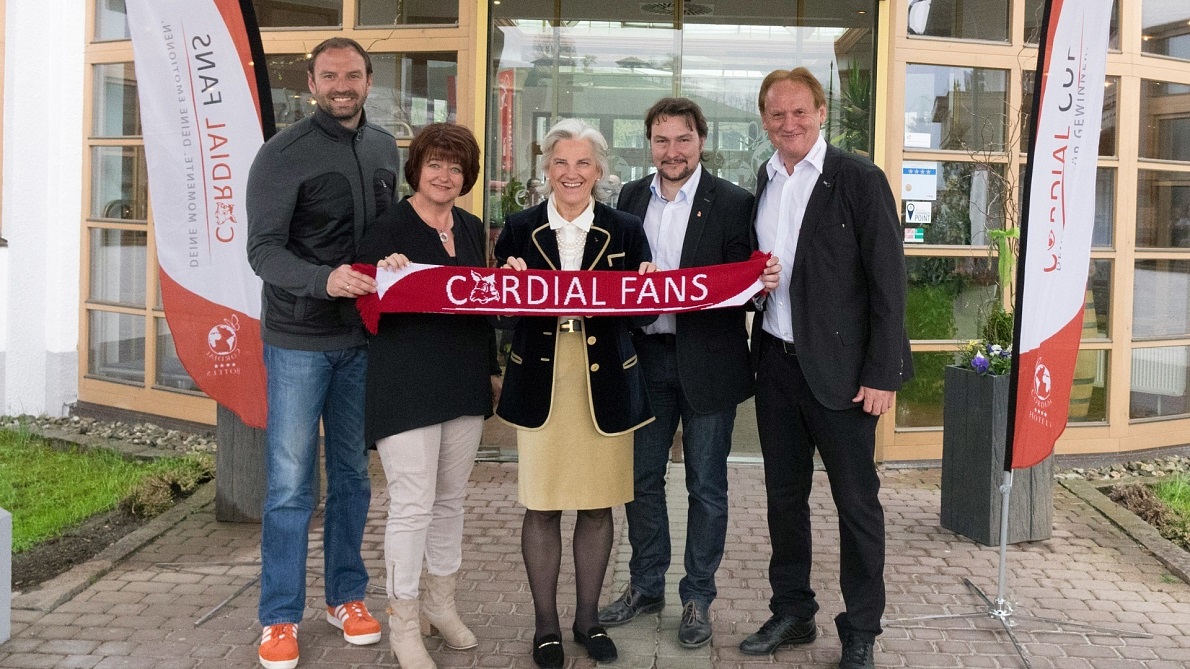 Cordial Cup Auslosung 2016
166 Mannschaften wurden im Cordial Golf & Wellness Hotel Reith b. Kitzbühel den einzelnen Gruppen und Spielorten beim Cordial Cup 2016 in der Region ...
Picture Gallery